Now I'd like us all to use our imaginations and think for a second.
    What would the world wide reaction be if tomorrow, Nintendo showed off a brand new trailer for a new next generation Super Smash Bros. game, and compare that too what the reaction would be if Nintendo showed off a next gen. Mario Kart. Something tells me the difference would be something along the lines of this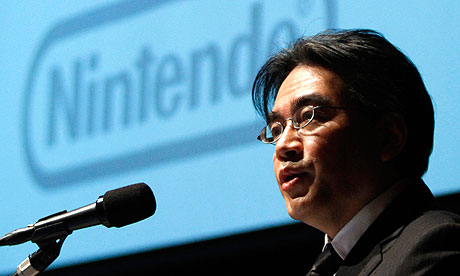 "Hello everyone, here is a trailer for Super Smash Bros. Universe!"
                                    "SMAASHH BROSSSS!!!!!!!!!!"
Now this: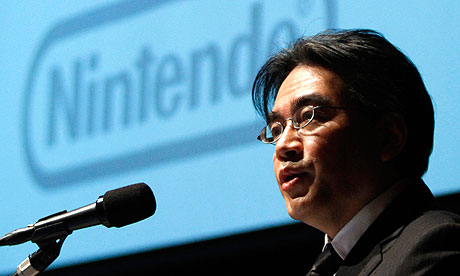 "Hello everyone, here is a trailer for Mario Kart U"
                          "Wo..ho… ANOTHER Mario Kart game…"
Now, why is that? What does Smash Bros. do differently that sets it apart from not just other fighters, but other Nintendo games? Because at their heart Mario Kart and Smash Bros share the same idea, a multiplayer focused game where a bunch of Nintendo characters come together in one game to compete and battle; only real difference is that one is a fighter and one is a racer. 
Yet where Smash Bros always seems to take that extra step to put its self above the rest, Mario Kart plays it safe. Despite outselling Smash Bros. on a few occasions, the series is rarely receives as high acclaim by critics and gamers as Smash Bros does. Almost every Mario Kart for the past decade in all honestly feels as if the developers at one point said "good enough" and shipped it. Some faired better than others, but all in all Mario Kart in terms of options, vs. Modes, single player modes, unlockables, customization and just content overall falls far short of what you generally find in Super Smash. Whats frustrating is how little effort it would take in order to take Mario Kart to the next level. 
    For example, in the past many people have complained about Mario Kart having too many cheap overpowered items that ruin the competitive nature of the game. The number of rage quits that must have resulted because of the blue shell alone is probably too high a number for any human to calculate. Now there are a ton of overpowered items in smash bros as well… but whats one that everyone complains about? Oh thats right because there isn't one because you have the option to turn on and off whatever item you please. You can have all items, no items, or have a select few,  adjust the frequency and so on. The variations are almost limitless. Yet you can do no such thing in Mario Kart. 
      Imagine being able to go head to head with a couple friends in a barebones, see whos better than who race, with no items to interfere or luck playing no part in determining the winner.. Why aren't we able to do that?.. Or why aren't we allowed to just make a few settings different where we kept all the items for a certain race, but remove the blue shell. Or why not remove all the items EXCEPT the blue shell just for the heck of it? Experimenting with crazy item options or being able to turn them off completely completely changes the complex of matches, how the play out, and what character types have an advantage with these new terms..And its one thing that makes Smash bros almost infinitely replayable. Mario Kart has always had fantastic replay value but there is room for it to grow, and a simple addition like this would give gamers so many more reasons to keep coming back.
Seen above is a typical Mario Kart options menu. Yes its for Mario Kart 64, the one that came out in 97, but not much has changed since. Every Mario Kart game since has been limited to a sound options, data, and thats pretty much it. And it seems like Nintendo is almost afraid to deviate from this. There is never even an option to change the games controls to your liking. 
They are headed in the right direction though, as Mario Kart seven just recently added customizable Karts, and even Karts that can glide and go underwater.. But still these new additions were hindered by the lack of variety in the amount of things you could do with them. They stripped the fantastic missions mode from Mario Kart DS that had a set of challenges that made the single player a much deeper and rewarding experience than simply racing against the computer in grand prix over and over again. A mission mode added with these new Kart customizations, arial abilities and underwater diving would have made for something more intriguing than we've seen in mario kart in a long time. There are almost too many possibilities to name in terms of the types of clever challenges that could be included. 
Another aspect is music. Mario Kart seems to go out of their way to put people to sleep with the types of tracks that you are greeted with every time you play any entry in the series.
 Yet when you power up smash bros, you are greeted with a tune that makes it almost impossible not to be on the edge of your seat, leaving you yearning for the opportunity to embarrass anyone who dares to compete against you. I can count all the times I've seen a track from Mario Kart reblogged onto tumbler on the hand of a fingerless man. Yet I can't remember how many times I've seen someone post about how great the music in super smash is. The music is an important part of the experience. Nintendo really should come up with something that excites the gamer whenever they play, and not try to come up with something they think will be approachable and non offensive with the masses. 
One last mention is something that will make many say "well you can't do that or else its not MARIO Kart". And my Answer to that is, well.. so what? 
Why is the roster limited to only characters from the Mario universe? I believe at this point Nintendo has run out of characters to add to the roster that will excite people. They've added every worthwhile character contained within the Mario universe already, and any new addition will just be featuring the same characters over and over. Nintendo owns the rights to so many brilliant characters, and it doesn't make much sense as to why they aren't allowed a chance at the fun. Imagine Link, Kid Icarus, Mario, and Fox McCloud all lined up together, ready to test their skills on the course. Wouldn't that be more exciting than the tired, Mario, Yoshi, Wario, and Peach races weve done about a million times already? I believe it would. 
In the end, Mario Kart needs to change. It doesn't need to completely reinvent itself, but I believe Nintendo needs to realize the number of options it has to take this series in a completely exciting and new direction instead of delivering once again the game that we expect and have already played countless times for the past 20 year. It needs something to turn itself on its head, or suffer from falling into a series that is loved and praised by fans, into a cash grab that audiences expect but are never excited for.